Grilled Sausages
Total time: 15 minutes
  There is such a variety of sausage available, you can grill them often and never repeat.  Duck, turkey, chicken, beef as well as pork, hot, mild, smoked or not.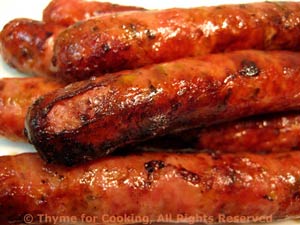 Ingredients:
4 - sausages, depending on size,  12oz total weight (360gr)  
 Instructions:
This is really a tough one  - cook them on the barbecue grill (or sauté them) until done.  Serve.