Prosciutto Mini Frittatas
Total time: 35 minutes
       These Frittatas look like cupcakes but are actually fluffy eggs, mixed with small bits of anything savory. These have bits of Prosciutto and cheese. They can be served, hot, warm or cold and are great to do ahead for a party or, in summer, a picnic.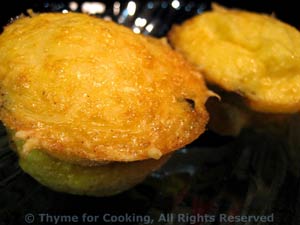 Ingredients:
 Instructions:
*Note:  if your muffin pan is silicone you do not need to butter it.