-------Thyme for Cooking has changed-------
The Menus are now grouped by season, and a full season's menus are available all the time.
Seasons can vary from climate to climate (and by hemisphere).
This gives you more freedom to choose the menu that is right for you, when you want it.
If you have been following the menus your current menus is:
Winter II: Week 13
Your next menu is:
Everything else remains the same - the menus, shopping list, recipes.... (except the links in the bar at the top, of course)
Let me know if you have questions - or what you think.
Do you want to eat healthier meals?
Eat more vegetables?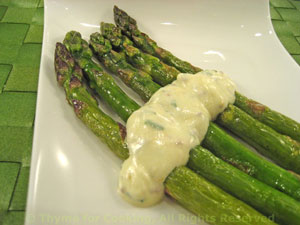 More whole grains?

Less processed food?
Do you want to relax; have fun in the kitchen?
But don't have time to do the planning?
Do you want to stop making (and eating) too much food?
A Weekly Menu Plan can help
7 Day Menu
7 full dinner menus, including 2 days with First Courses and all side dishes.
Recipes and step-by-step meal preparation instructions
A coded shopping list for all ingredients
6 Day Menu
6 full dinner menus, including all side dishes.
Recipes, instructions and shopping list
6 Main Courses
6 main course recipes
Shopping list
All recipes use fresh, seasonal produce.
Shopping lists help use your time more efficiently and control costs.
Enjoy menus with variety - recipes are rarely repeated within the year.
Plan ahead - many weeks include one or two (or more) items that are planned for more than one meal.
And now..... The details:
The Shopping List:
The Menu for the Week is in the upper right quarter
Items for the current Weekly Menu are grouped by category for easy shopping
Pantry Items are grouped so that you can easily check what's on hand.
There are numbers next to each item to tell at a glance what day it's for.
The Recipes:
Recipes are 'healthy, easy, gourmet' using fresh, seasonal ingredients and a variety of grains.
Quantities: The recipes are for 2 servings - or 2 servings for 2 meals. It's simply a matter of increasing the ingredients to account for how many you want to serve..... increasing is easier than decreasing.
You will see recipes that use 1/4 cup of polenta, or 1/3 cup of rice. I plan carefully to not make too much food. We have 'planned-overs' not leftovers.